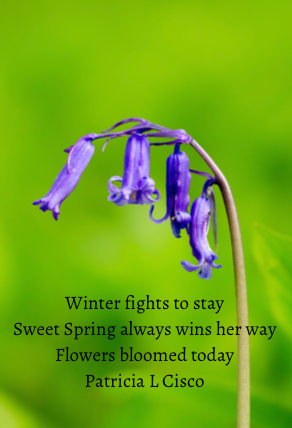 Haiku is a Japanese poetry form and is a way of looking at the physical world and seeing something deeper. It should leave the reader with a strong feeling or impression. Traditionally they were about nature and designed to evoke a feeling about the season. The poem often has a juxtaposition of two images with a cutting line, which enhances or illuminates the images, rather than a three lined description. However, modern Haiku takes many forms and we are looking for a Haiku that comes from the heart. So, give it a go!
Haiku are traditionally composed of 3 lines with:
5 syllables
7 syllables
5 syllables
Here is a famous example by Matsuo Basho a Japanese master of the art.
The old pond
A frog jumps in
Sound of water
(cover photo by Harry Mole)
Competition Terms and Conditions.
This competition is open to all young people aged under 16 years who are residents of Lewes District and those which attend a local primary or Priory School you may enter as many times as you wish, but will be unable to win more than one Prize.
Email your photographs, poems and art entries to: [email protected] from Monday 29 March until 8pm on Sunday 18th April. Please give us your first name, age and school which you attend along with contact details and permission to display your entry on the Friends of Priory Website, Twitter, Facebook and Instagram – if you do not wish to have your entry displayed this will not exclude you from entering. The entries will be judged by our judges and winners notified by Friday 30 April.
There will be three prizes for 11+ of 2 tickets to the Lewes Depot plus RSPB Garden Birds Book.
PLUS three prizes for under 11's of a set of Eco Ballpoint Pens and a Nature Origami book.
PLUS 6 runners up prizes of Eco stationary + notebook and pencils
There is no cash prize alternative. We will not share any of your details and we will only contact you regarding the competition.
The promoter is Friends of Priory School Reg charity no.1085742.