Want to know what's coming up? Check the Events calendar!
Gardens of Empire: Kew and the Colonies
POSTPONED
Please note: because of the continuing uncertainty about Covid-19 (Coronavirus), this event has been cancelled. We hope to reschedule at some point.

Easy Fundraising Double Points
It's Double Donation Week, which means the donations you raise using #easyfundraising will go even further! Please keep Friends of Priory School - Lewes in mind when you do your shopping - you can raise twice as much for us with John Lewis & Partners, Very, Secret Escapes, Superdrug, Lakeland and many more.
Visit: http://efraising.org/bpDXI5InJB
This summer the school undertook the refurbishment of three of its science labs, so that the students returning in September are now able to use the brand new facilities, including equipment such as the mobile fume cupboard with docking stations which allows it to be used in different labs so that more students benefit.
None of this would have been possible without the support of Friends of Priory who donated £15,000, The Fonthill Foundation donated £3,000 and The Armourers and Brasiers Gauntlet Trust £1,000, as well as £3,000 being raised from the sale of the old furniture.
The new labs were officially opened on Friday 18th October 2019. The pictures below show (left) Tony Smith receiving the money from Friends of Priory, represented by Jim Endersby (chair) and Liz Webb (secretary); and (right) Jim thanking Ceetah (CEO of the Fonthill Foundation) who provided Priory with £3,000 towards the mobile fume cupboard.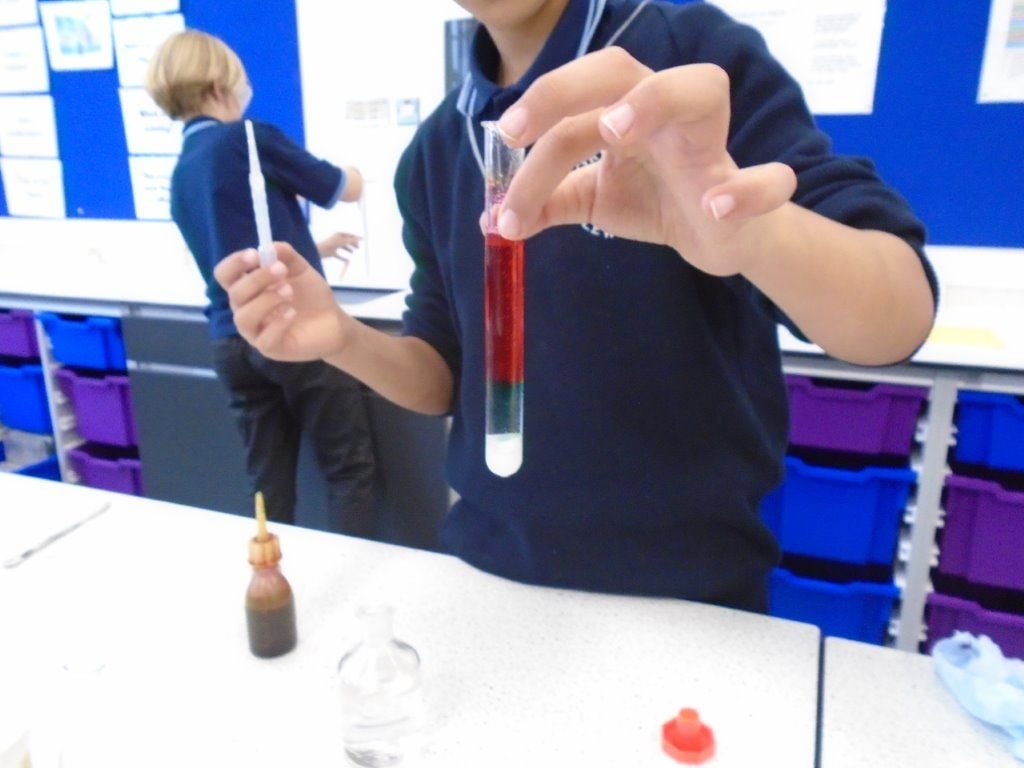 Changes in the way in which the government allocates funding have resulted in Priory School facing increasing budget uncertainties and lower levels of funding per-pupil. For this reason, Friends of Priory and Headmaster Tony Smith invite you to consider helping to support the school by making a regular donation. Over the past five and a half years, we have raised an amazing £46,901.25 from monthly contributions to the school.
If we were to receive £2.50 a week (£10 per month) from each household we would raise £96,000 a year. These are large sums of money. Please help us make them real. Find out more about why your school needs you here.
Make a committment and complete a direct debit instruction or donate online