Our yearly Christmas Raffle features some amazing prizes and it all helps to raise funds to support the education and wellbeing of our students.
Get yourself some tickets to be in with the chance to win some fantastic prizes, all donated from our local Lewes community, including... Depot, Beak Brewery, Infinity Foods, Drusillas Park, Brighton Pavilion, W.E. Clark and Sons, East Sussex National Hotel and much more. See below for the full prize list.
To enter, text FOPXMAS21 to 70970. Tickets cost £5 - participants may additionally be charged their standard network rate.
Thank you and good luck!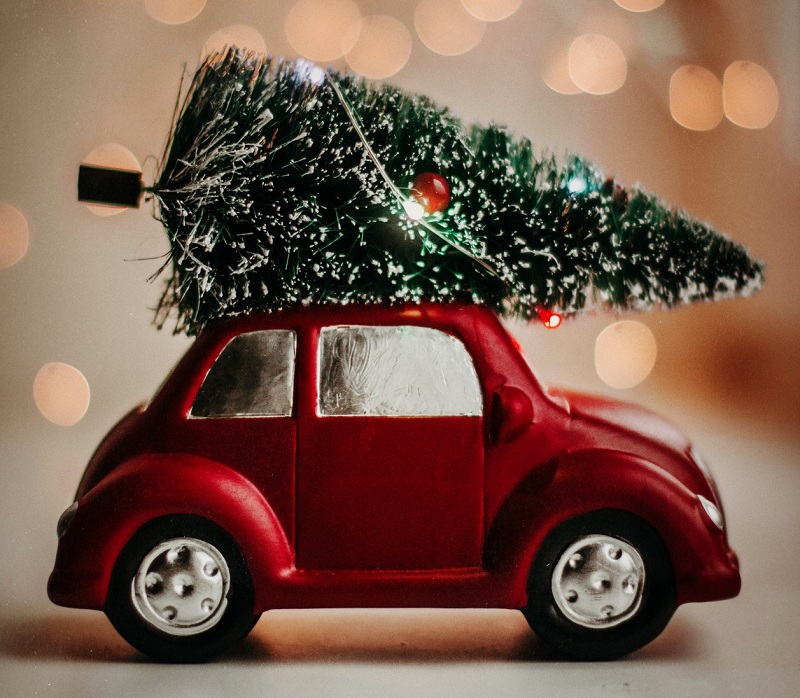 Cash sales – If you would prefer to buy tickets with cash, you need to send in cash or a cheque made payable to Friends of Priory along with your name, email address and mobile number by Monday 13th December 2021. Any entries received after this date will not be entered.
You can further support the school by donating at http://easydonate.org/FOP2021.
The draw will close at 11pm on 13th December. All winners will be notified and prizes either sent or collected from school by Friday 17th December.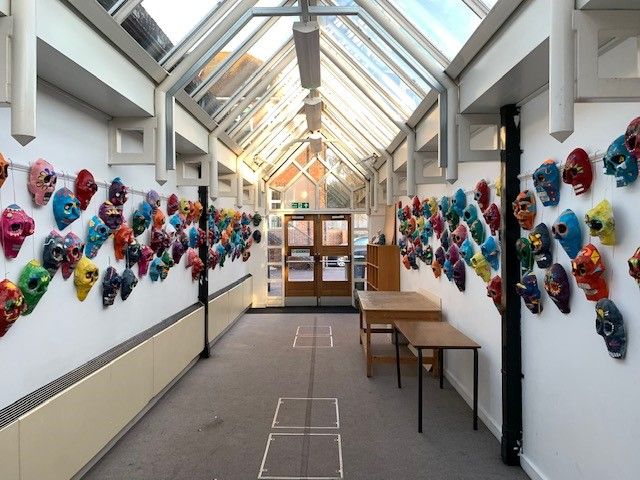 Art Project: Day of the Dead
The Art department is delighted to be exhibiting a colourful and inclusive display of Year 9 Day of the Dead masks, inspired by traditional Mexican sugar skulls. Plain cardboard masks were transformed into 3D relief skull form and elaborately decorated by Year 9 students during term 6 of last year. The exhibition is of masks made by virtually every student, with few exceptions.
A Word of Thanks
Curriculum Leader of Visual & Performing Arts, Bianca Faricy, would like to publicly thank Friends of Priory for allocating funds to the Art department to go towards updating digital technology for the GCSE Photography course. There are also plans to purchase additional computers, DSLR cameras and scanners.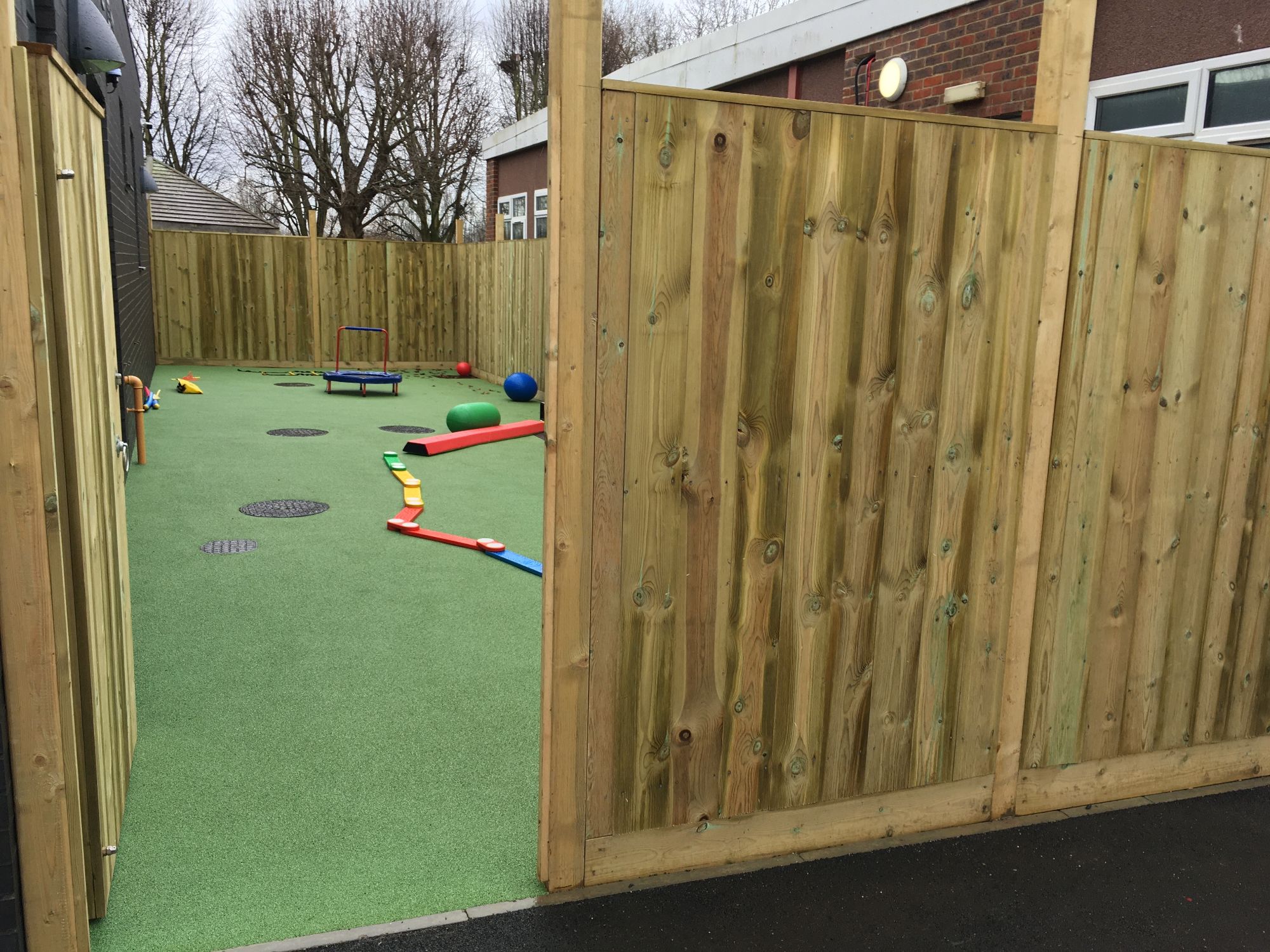 Friends of Priory have helped to fund this new space, thank to your generous support of the Xmas raffle and all other fundraising activities. The facility is now finished and ready for the young people to enjoy.
Many, many thanks to everyone involved in supporting us in creating our outside space. It is secure, private and provides our students with a much needed sensory outlet. We are currently using the space in order to offer an outside sensory circuit , a private space for PE lessons and a safe environment for break and lunchtime.
Many, many thanks from us all.
Teresa Russell – Autism Lead Teacher
This summer the school undertook the refurbishment of three of its science labs, so that the students returning in September are now able to use the brand new facilities, including equipment such as the mobile fume cupboard with docking stations which allows it to be used in different labs so that more students benefit.
None of this would have been possible without the support of Friends of Priory who donated £15,000, The Fonthill Foundation donated £3,000 and The Armourers and Brasiers Gauntlet Trust £1,000, as well as £3,000 being raised from the sale of the old furniture.
The new labs were officially opened on Friday 18th October 2019. The pictures below show (left) Tony Smith receiving the money from Friends of Priory, represented by Jim Endersby (chair) and Liz Webb (secretary); and (right) Jim thanking Ceetah (CEO of the Fonthill Foundation) who provided Priory with £3,000 towards the mobile fume cupboard.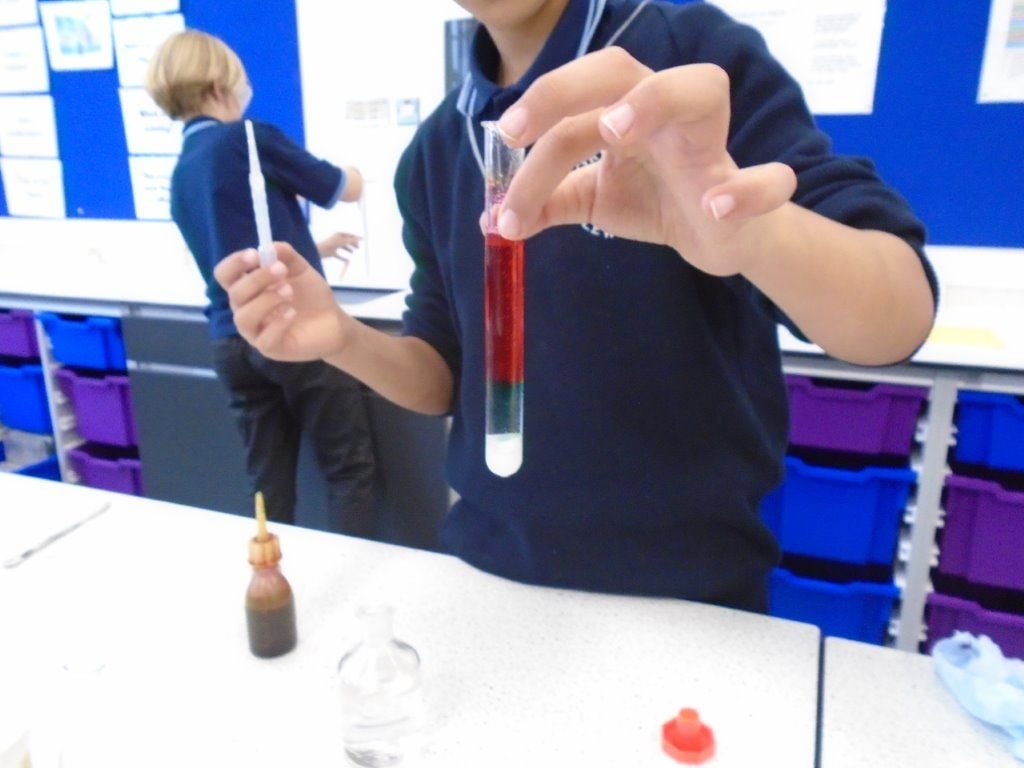 Would you like to get involved? You can find details of future (online) committee meetings on the events calendar.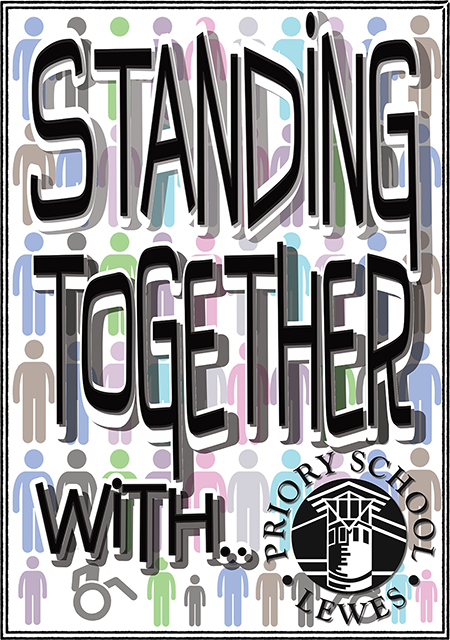 Standing Together With Priory School
Book preorder: Just £5.00
All profits to go towards mental health resources to support our students.